Stainless steel rope mesh is more and more popular.
Time:2019-08-28
Views:241
Stainless steel rope mesh is more and more popular.

Stainless steel rope mesh as a new decorative protective material,it has been widely used in our life.it can be used for zoo ,exhibition hall,cafe ,stair balustrade,Outdoor pedestrian street, swimming pool around the decorative protection, sea ship protection, scenic area suspension bridge, viaduct isolation protection.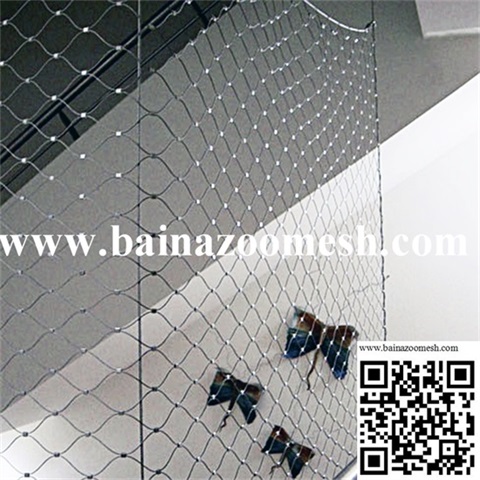 stainless steel rope mesh is a new type of decorative mesh product,because of it's beautiful appearance ,flexibility and strong protective performance,it is very popular in some clubs.
with being recognized by more and more people.,the market of stainless steel rope mesh is opened gradually,the market is getting bigger and bigger,competition is more and more fiece,the stainless steel manufacture is more and more.
baina has in this industry more than 30 years
,
From the early 600 stainless steel wire mesh factory development to the present baina group, all the way ups and downs, despite of some achievements, but we still do not forget the original intention, forge ahead, better service for the vast number of customers and friends, shine for the society, contribute some strength, let life become more beautiful!
Choose stainless steel wire mesh to choose baina manufacturers.Wholesale prices, let you save money;Brand quality, let you worry.Welcome to consult!